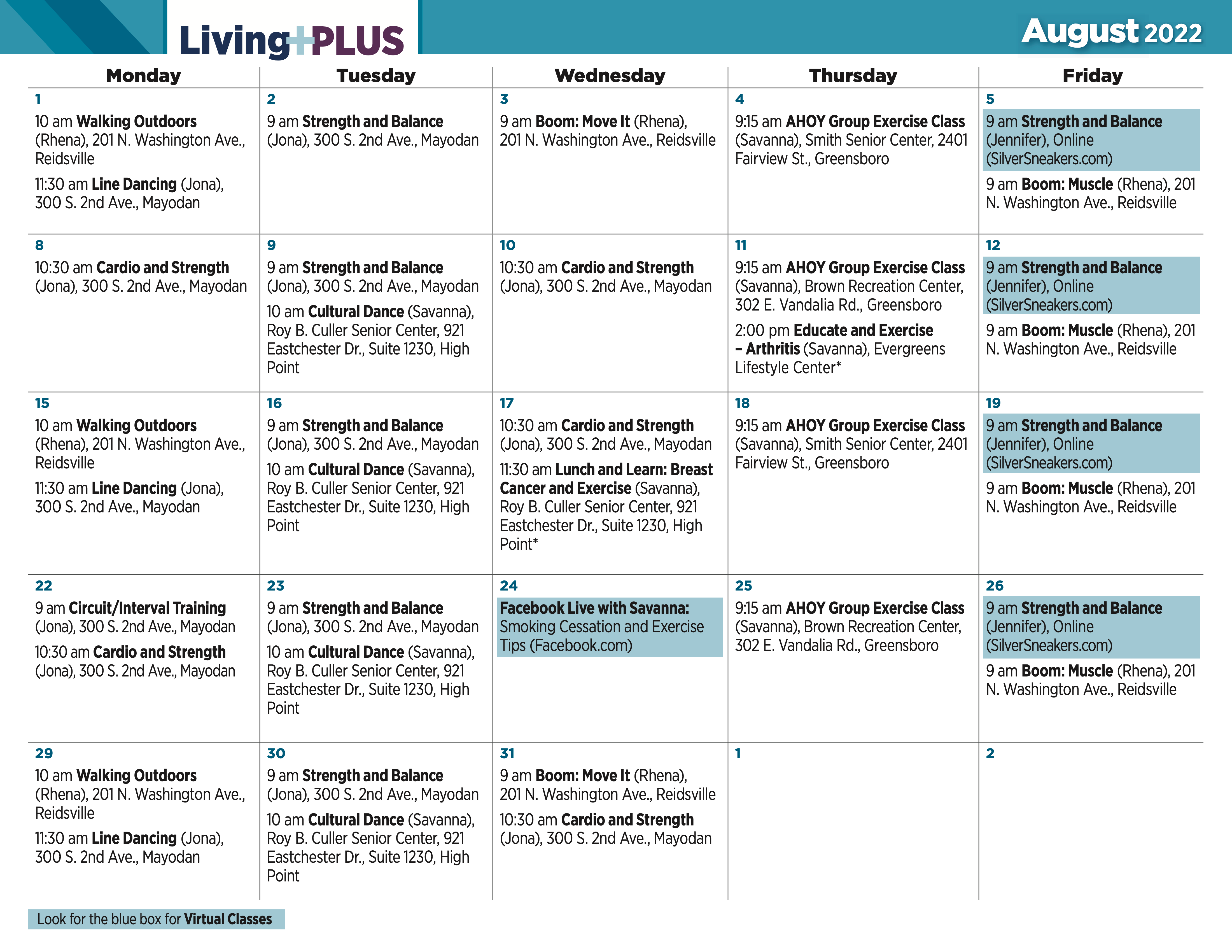 Educate and Exercise: Arthritis
August 11 at 2:00 pm
Learn how exercise can help with quality of life and activities of daily living with arthritis. Includes a 15-minute exercise class/demonstration. Join us at Evergreens Lifestyle Center, 1401 Benjamin Pkwy., Greensboro.
Lunch and Learn: Breast Cancer and Exercise
August 17 at 11:30
Join us for a 30-45 minute educational class with Wellness Coordinator Savanna Altizer about the importance of exercise for prevention and recovery of breast cancer.
Roy B. Culler Senior Center, 921 Eastchester Dr., Suite 1230, High Point. Lunch provided.
Call 336-883-3584 to reserve your spot.