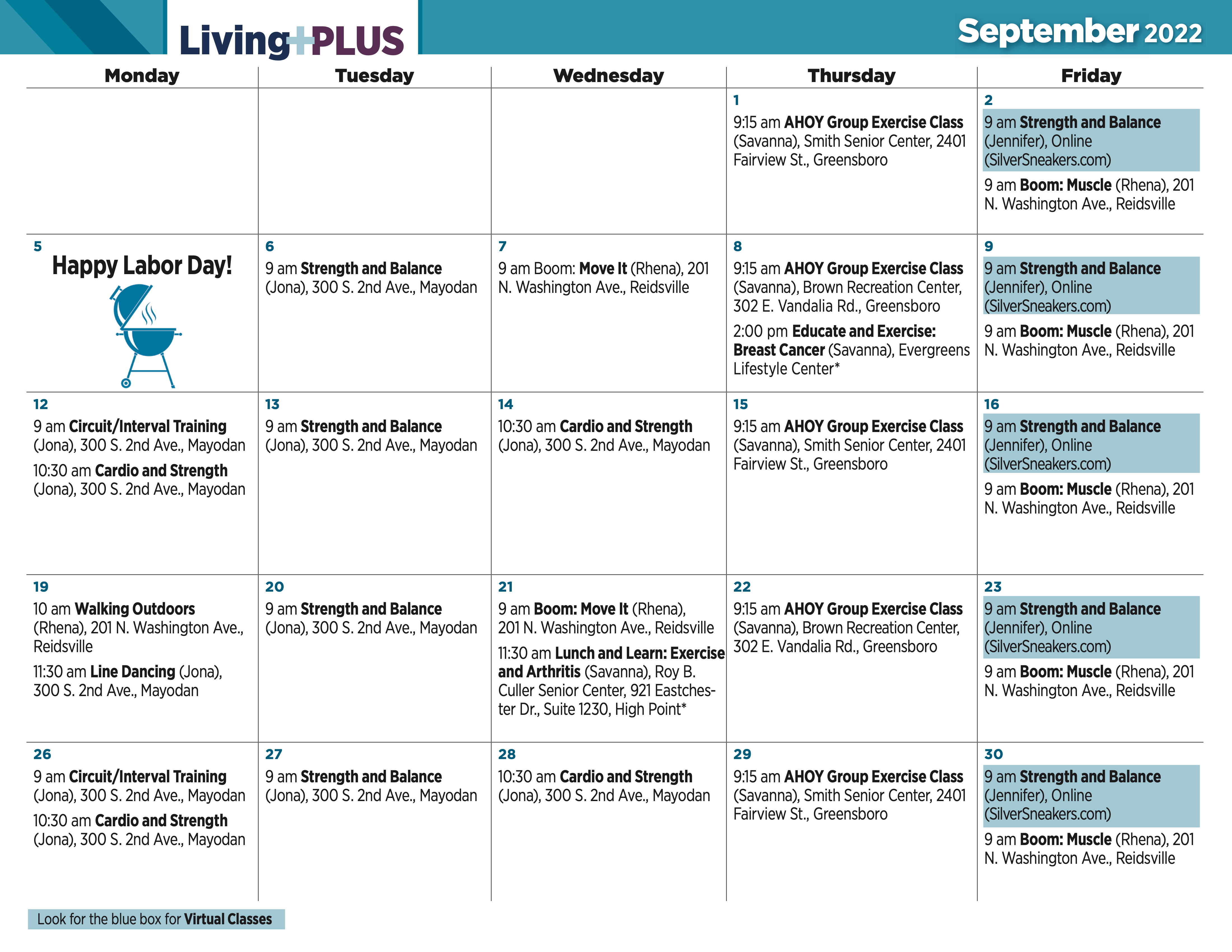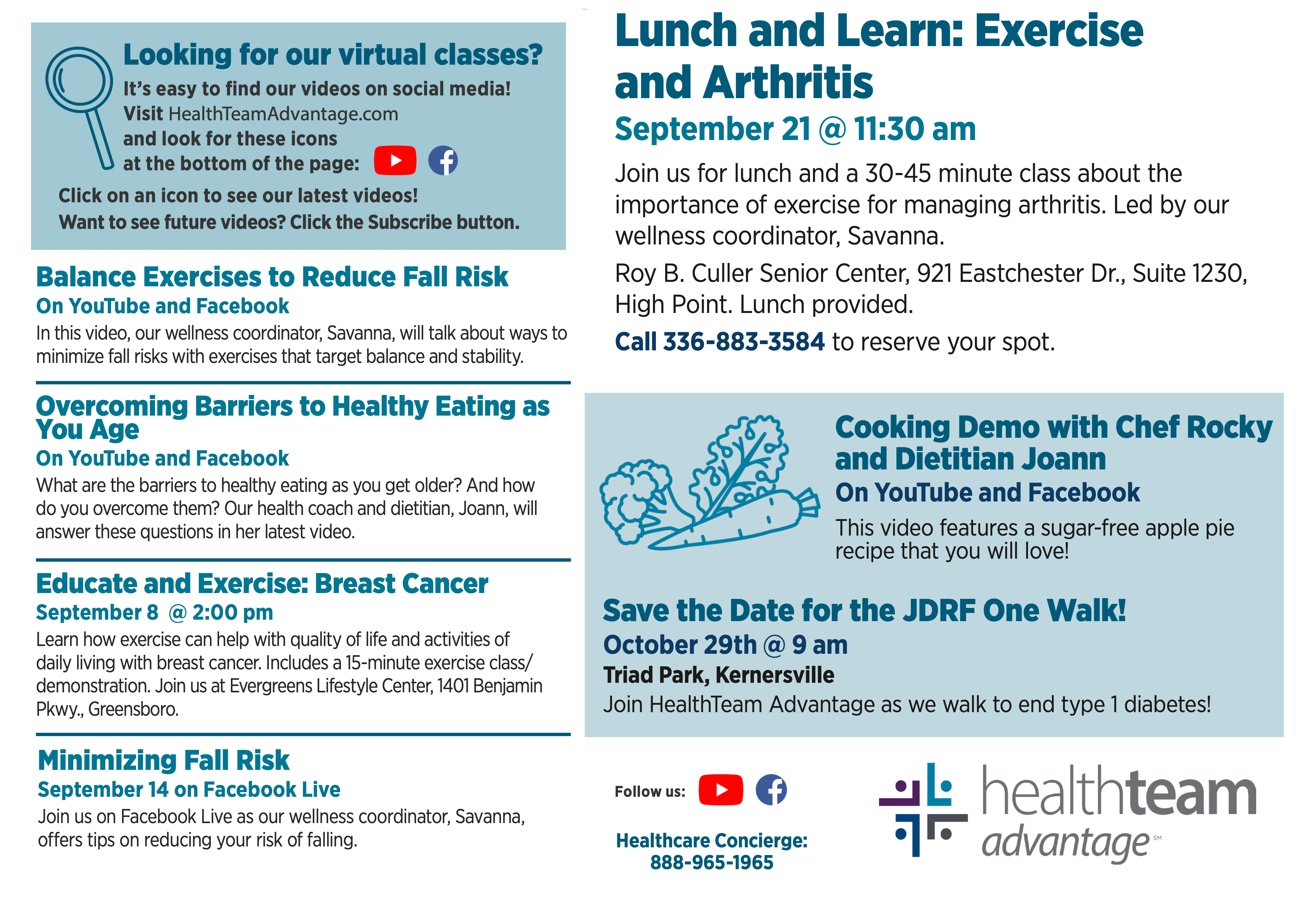 Feeding Furry Friends
September 1–30
We're collecting pet food and supplies for the Randolph County SPCA during the month of September! Most-needed items include cat food, pet cleaning supplies, Clorox wipes, and paper towels.

If you'd like to help, please drop off or ship donations to HealthTeam Advantage, 7800 McCloud Road, Suite 100, Greensboro, NC 27409.

Reidsville Kiwanis Club Golf Tournament
October 1–2
We are proud to sponsor the 35th annual golf tournament, to be held at Monroeton Golf Club in Reidsville. Registration begins at 8:30 each day. The cost is $55 per player and includes a biscuit breakfast and lunch. Proceeds support local children's, youth, and family programs.

For more information, call or text 336-587-3640.

JDRF One Walk
October 29, Triad Park, Kernersville
Join us as we walk to end type 1 diabetes! Choose from walks at 9 and 11 a.m. or just come out to enjoy the festivities and support the HealthTeam Avengers.